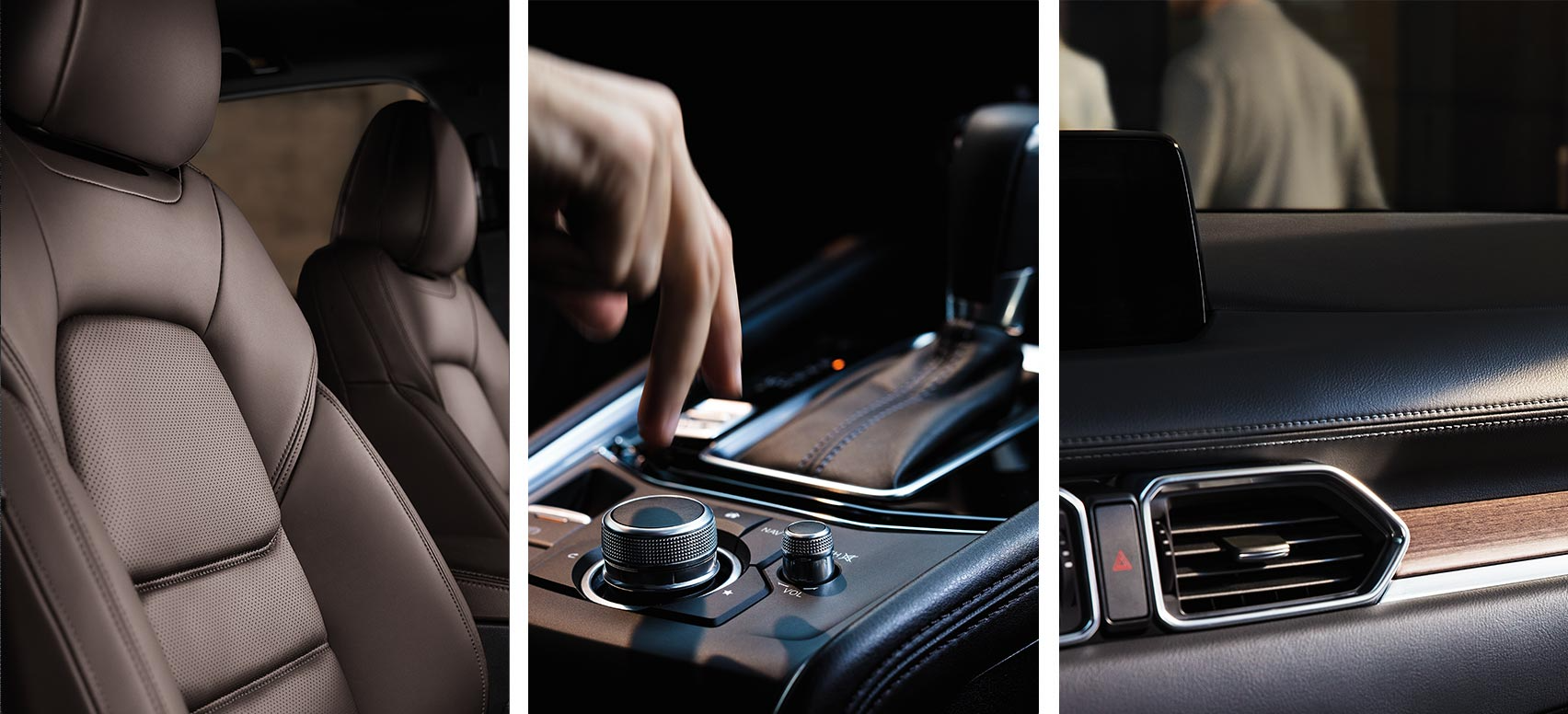 CERTIFIED PARTS & ACCESSORIES DEPARTMENT AT VIVA MAZDA
At one point or another, Mazda customers will find themselves looking for genuine OEM parts and accessories. For some, it will be a search for parts to replace basic items such as windshield wipers, cabin air filters, or any number of fluids. For others, it will be a search for top-tier accessories to personalize their Mazda vehicle. With Viva Mazda in El Paso, TX, all of our local customers have access to a certified Mazda service department that can provide genuine parts and accessories to fit the needs of any customer. Whether you're just looking for oil change supplies or if you need to add a roof rack to your Mazda to make road tripping much more accessible, take a look through what we have to offer at Viva Mazda today, and place your order as soon as possible.
ORDER GENUINE MAZDA ACCESSORIES IN EL PASO, TX
For some people, their Mazda is primarily used as a means for commuting to and from work. For others, their Mazda holds the key to cross-country travel and exploring. Wherever you fall in between those two categories, know that Viva Mazda has accessories that can help make your vehicle a little more useful for your purposes. Many Mazda customers are active or outdoor enthusiasts – bike racks, roof racks, and weatherproof floor mats can help accommodate their excursions. For those customers who don't stray too far from the beaten path, perhaps our entertainment or luxury accessories at Viva Mazda can make your trips even more comfortable. Let us know how we can help you by calling the Viva Mazda service department in El Paso, TX today.
GENUINE OEM PARTS FOR ALL MAZDA MODELS
Exterior bulbs, filters of all kinds, fluids, windshield wipers, batteries, and everything in between – you know we've got it all at Viva Mazda. If what you need isn't currently in stock at our El Paso, TX Mazda service department, we'll place an order immediately with the manufacturer to get you supplied with the parts that you need as soon as possible. With our certified technicians on staff, it's also incredibly easy to get your parts and accessories installed by a Mazda-trained service professional. Place your order online today, and schedule your service with Viva Mazda to let our Mazda certified technicians handle installation services.